Feel free to upload your own sounds to this open source page. Many will enter, few will win.

Single Chime or One Note: Whatever you call them, here they are for your pleasure.
C&O Single Chime from #1488 The 1488 was a 2-6-6-2 H-6 Class locomotive on the C&O railroad.
Logging Chime Whistle Old logging whistle on the Hillcrest Lumber Climax out in Washington State.
Home Made One Note -This is built with a brass bell and a old C&O Powell bowl – so we think. Artie built it.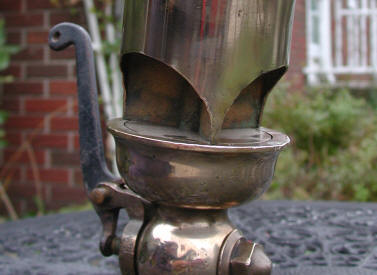 C&O from 4-4-0 Class pre.1900s/ Another One  Who doesn't love a C&O 3 chime. Shop built and apparently once used on the shops at Clifton Forge after the engine 128 was retired. Some people called it the Sunday whistle because it was used with another larger 3 chime but rarely blown. 
6″ Lunkenheimer – Don't know origin.
B&O LB 3 Chime I caught this whistle on the 734 at the Western Maryland Scenic Railroad. Owned by the engineer at that time. Its commonly known as
a "Tumor Top". There is a raised chamber by way of a special cast top.
6″ Crosby – Cass / Another / And Another 
SB B&O 3 Chime (On Air) – Side Mount -We recorded this at Hawks Nest. Wasn't the best on air, as with any "steam" whistle, but this will do until I get another recording.
B&O 3 Chime on 190psi Steam -This is a great opportunity to hear the sound difference produced with steam and air.
PRR T-1  Mounted upon the ex GTW, OC 6325. Kelly Lynch Homemade 3 chime step top.This is Scott's chime build by Mike in Fairmont, WV,
it was blown on #125 steam. Here is a nice recording by Cary Atkinson down at Dollywood
Canadian National 3 Chime
Powell 6″ 3 Chime -Recorded at Cass blow during the annual whistle blow.
Five Chime; Submit your sounds if you have them.
Ohio Central 5 Chime– This came from a video I shot of the last Ohio Central run at Sugar
Creek.
Great Northern-Mounted on the 765 in Fort Wayne (RY)
Carl Swanson's 5 Chime -Taken from Bob Swanson's Whistle Talk 1975. It was recorded off of Comox Shay #16 – as most may know Mr. Swanson was the founding father of NATHAN/Airchime.